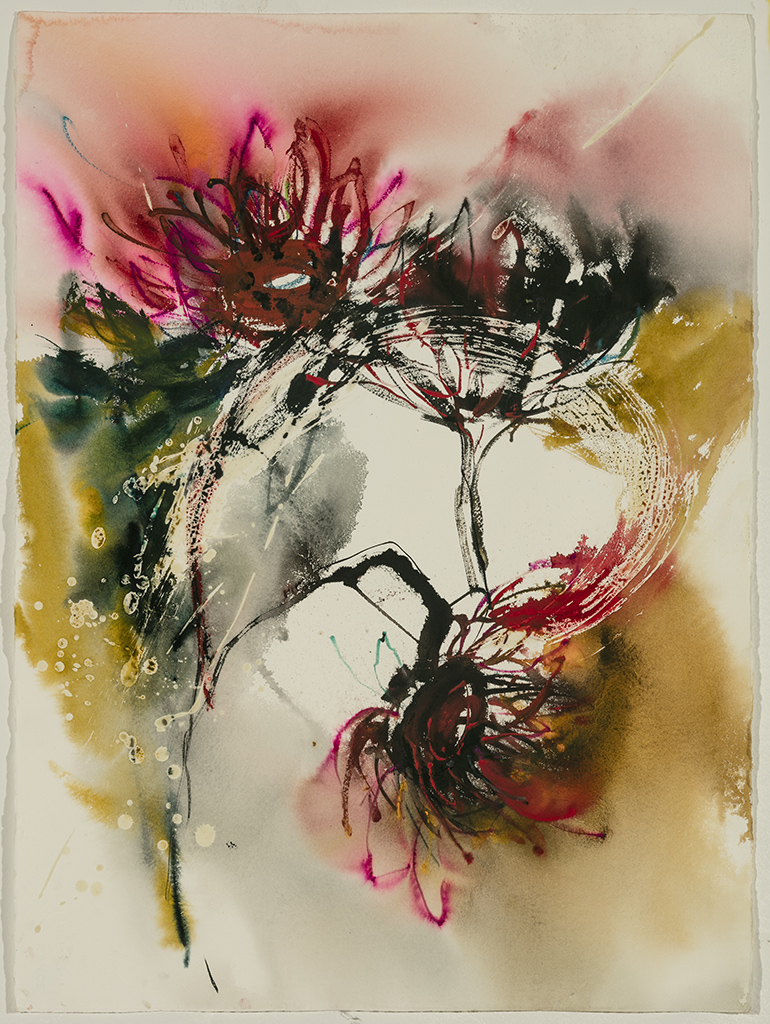 Stillness, Imagination and Spontaneous Brush , Part II
with Heather Midori Yamada
2020 March 29th VSC Contemplative Art Workshop by Heather Midori Yamada
'Stillness, Imagination and Spontaneous Brush II"
We continue our explorations of ink and watercolour on larger format Japanese washi preceded by guided meditations and brush exercises. Composition and colour exercises help the unfolding of personal colour palettes and themes. Final project can include mixed media and washi on canvas or larger washi.
Date : Sunday March 29nd
Time: 10-4:00 ( includes a 30 minute clean up by everyone please! )
1.25 hour lunch break byobb ( bring your own brown bag) and snacks ( full kitchen available)
Place: Victoria Shambhala Centre, 2031 Belmont #1.
Workshop fee; 'early bird pricing' paid in full includes a non-refundable $65 materials fee before February 21st paid in full $ 150.00 ( $85+65) Spaces are limited
After February 21st Regular workshop fee $175 ( $ 110.+65)
Participants will kindly bring the following
Equipment –Clear spray bottle, toothbrush, 2' cut branch and duct tape for brush extension, 4-6 small covered containers for colour washes, 4-6 pieces of aluminum foil 6x8" approx. , 2-litre sized ( yogurt) water containers, A Dollar Store white shower curtain
Brushes: 1 calligraphy-type, pre-soaked dark haired, medium sized round brush, 1 flat wash brush preferably dark animal hair – 1-2" wide, 1 round nylon (teklon type) #6 small detail
Paper; newprint pad 18x24" 10-15 sheets, paper towel, rag. Final
*IMPORTANT- small canvas or 1 full sheet Arches watercolour C.P. 140 lb medium surface paper 22x30". Hair dryer is recommended
Your Materials fee: includes high quality ink, paints and new Japanese washis, mediums for glueing, collaging
** Cancellations for emergency health reasons only - 15% workshop fee and non-refundable materials fee. ( You will receive Japanese washis included in your fee)