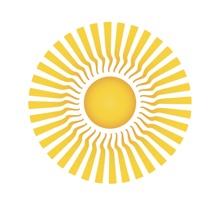 COVID-19 - Update on Shambhala Centre Closure
To help with public health efforts to limit the spread of COVID-19, the decision has been made to close the Victoria Shambhala Centre for the next six weeks. This means that all programs, events and practice sessions at the Centre are cancelled through April 30. Council will monitor the ongoing evolution of the virus and shorten or extend the suspension of group activities as circumstances dictate.
Our Practice and Education group is contemplating electronic ways to bring people together on-line. We'll update you on that,
and be in touch as the situation evolves.

It is common to feel some level of anxiety around the situation with the virus and it is easy to become overwhelmed. We are being bombarded daily with news about the situation. During these challenging times, connecting with practices that help us de-escalate our stress response, bring us into connection with our shared humanity and offer a compassionate way forward, are vital in our efforts to support our well-being. The teachings on fearlessness and gentleness are most relevant now.

We ask that you take care of yourself and those around you, by following health care protocols offered by health care professionals. Wash your hands, practice safe distancing, be aware of the particular vulnerability of seniors - help in safe ways that you are able, and reach out to ask for help as needed.