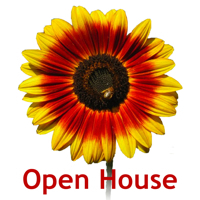 Tuesday Open House
Tuesday Night

Open House

Please join us as we re-open our Open House, now on Tuesday evenings, for open meditation and a dharma talk. Respecting social distancing we are able to accomodate 14 people in our main mediation hall, and 7 new meditators in our upstairs room. Drop ins are most welcome but if you want to ensure a spot please register for each day you wish to attend.

Registration Link is at bottom of page
All are welcome, regardless of experience and free of charge! Tuesday night is a gathering for newcomers and long-time practitioners to experience a variety of what our community has to offer.

New for Newcomers: for those wishing to learn to meditate you are welcome to come for one session but we will be inviting you to participate in a cycle of three sessions to better assist you in developing and maintaining a mediation practice.
At the bottom of the registration form there is a comment box. Please let us know if you are new to the Centre so we can ensure there is a place for each new person who shows up.
Schedule:
6:20 - 6:30 pm. Arrival - You will be met by a Greeter and guided through our Covid - 19 Protocols (see below)

Newcomers 6:30 - 8:00 upstairs, includes Guided Meditation, both Sitting and Walking, plus discussion and further instruction.
6:30 Start, Sitting and Walking Meditation
7:20 Dharma Talk and Discussion:
8:15 Gong
Clean up
Click Here to see a list of Weekly Dharma Topics
Covid Protocols:
If you are experiencing symptoms, have had known contact, or been in a large group, please stay home.




Please arrive promptly and wait outside, leaving appropriate space.

You will be met by a Greeter who will guide you. They will ask for your contact info in case of tracing needs.

Minimize personal belongings (please leave at home or in your car if possible).

You must have a mask with you and use it if social distancing is not possible. We recommend the use of masks.

You will be directed to sanitize your hands and proceed to your cushion.




a full list of protocols will be in place at the Centre, the Greeter or Coordinator will annouce further guidlines.
Zoom, we will continue to offer a Zoom option for those who wish to join this way, please sign in just before 7:00 p.m.
Please help us hold a strong container by being mindful of the timing of your arrival as well as the decorum you bring to the online experience. Treat this virtual environment as sacred space.
Join here: https://zoom.us/j/718643091
Topic: My Meeting

Join Zoom Meeting Meeting ID: 718 643 091
https://zoom.us/j/718643091

One tap mobile
+17789072071,,718643091# Canada
Your computer, tablet, and/or phone will need a camera and built-in microphone to participate.
If you prefer, you can also dial in by phone with the information below. Dial in participants will only receive audio and only be able to broadcast audio.
New to Zoom? For a quicker entry to the program, download the free software here. If you do not have the software you will be asked to download it when you click the link to join above. It's best to download and test Zoom before the session. You do not need to download any software to dial in by phone. Feel free to join online at 6:15 to get a brief Zoom orientation. It's okay to not know!
Technical Advice and Decorum Notes:
In order to create smoother virtual arrivals, your camera and audio will be turned off when you enter Zoom. Once you are settled, you can turn your camera on. During the discussion, we ask that you stay muted until you'd like to speak.

If possible, get and use a headset with headphones + microphone (this is helpful, but not required).

If you are using your smartphone or similar device, use reliable wifi rather than your data plan (unless data is more reliable for you).

Use video and plan to be seen by others (not just audio) – if possible. If you have weak wifi/data, turning video off will help.

Put your screen/camera at eye level so you can sit up straight and not hunch over.

Treat the call as you would the shrine room: for example, plan not to get up and get water during the instruction and practice.

If you are able, sit in a room where you can close the door; if that's not possible, please ask those in your home to give you space for the duration of the session.

Be open to the possibility of intimacy and community at a distance!
Questions? Reach out to us at [email protected] for technical assistance or program questions.