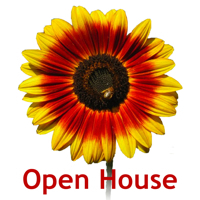 Tuesday Open House
Tuesday Night

Open House



Because of CDC restrictions, Open House will only be offered online beginning November 24th until further notice
Schedule:
6:30 Start Meditation
7:10 Dharma Talk and Discussion
8:00 Gong
List of Weekly Dharma Topics
Feb 9: The Heart of the Buddha
Feb 16: The Only Way
Feb 23: Continuing Your Confusion
Mar 2 : The Star of Bethlehem
Mar 9: Me-ness and the Emotions
Mar 16: Recollecting the Present
Mar 23: The Portable Stage Set
Mar 30: Boredom - Full or Empty
April 6: From Raw Eggs to Stepping Stones
April 13: Loneliness
April 20 Creating a Little Gap
New to meditation? We are here for you. There will be a meditation instructor available to those of you who are new to meditation. In a breakout room, you will receive instruction on our meditation technique, some background about our community, tips for establishing a home practice and answers to any questions that may arise for you. After instruction, you will be able to join the other meditators for the dharma talk and discussion.
Please help us hold a strong container by being mindful of the timing of your arrival as well as the decorum you bring to the online experience. Treat this virtual environment as sacred space.
Join here: https://zoom.us/j/718643091
Topic: My Meeting

Join Zoom Meeting Meeting ID: 718 643 091
https://zoom.us/j/718643091

One tap mobile
+17789072071,,718643091# Canada
Your computer, tablet, and/or phone will need a camera and built-in microphone to participate.
If you prefer, you can also dial in by phone with the information below. Dial in participants will only receive audio and only be able to broadcast audio.
New to Zoom? For a quicker entry to the program, download the free software here. If you do not have the software you will be asked to download it when you click the link to join above. It's best to download and test Zoom before the session. You do not need to download any software to dial in by phone. Feel free to join online at 6:15 to get a brief Zoom orientation. It's okay to not know!
Technical Advice and Decorum Notes:
In order to create smoother virtual arrivals, your camera and audio will be turned off when you enter Zoom. Once you are settled, you can turn your camera on. During the discussion, we ask that you stay muted until you'd like to speak.

If possible, get and use a headset with headphones + microphone (this is helpful, but not required).

If you are using your smartphone or similar device, use reliable wifi rather than your data plan (unless data is more reliable for you).

Use video and plan to be seen by others (not just audio) – if possible. If you have weak wifi/data, turning video off will help.

Put your screen/camera at eye level so you can sit up straight and not hunch over.

Treat the call as you would the shrine room: for example, plan not to get up and get water during the instruction and practice.

If you are able, sit in a room where you can close the door; if that's not possible, please ask those in your home to give you space for the duration of the session.

Be open to the possibility of intimacy and community at a distance!
Questions? Reach out to us at [email protected] for technical assistance or program questions.