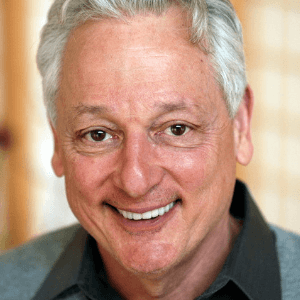 Way of Shambhala - Shambhala Training Level II
with Acharya Fleet Maull
Having experienced a taste of basic goodness in Level I, we want to learn more. Meditation practice allows us to observe how we create a cocoon of habits to mask underlying fear. We begin to appreciate that there is no fundamental obstacle to experiencing basic goodness.
This is the second online weekend retreat of the Heart of Warriorship Way of Shambhala path of training.
Dates & times: (all times Victoria/west coast time zone)
Friday, July 16th, 2021 (4:00-5:30pm)
Saturday, July 17th, 2021 (8:00am-5:00pm)
Sunday, July 18th, 2021 (8:00am-5:00pm)
Teacher : Acharya Fleet Maull
Please register below to participate in this program
Heart of Warriorship
Through the practice of meditation, we glimpse unconditional goodness as the ground of our existence. Opening to ourselves with gentleness and appreciation, we begin to see our potential as genuine and compassionate human beings.
For more information about this series, go here.
About Fleet Maull
Fleet Maull Ph.D. is a meditation teacher, author, trainer and coach who provides mindfulness-based emotional intelligence training to business leaders, corrections professionals and prisoners, professionals and clinicians, community activists and peacemakers around the world.
He is also an acharya (senior teacher) in the Shambhala Buddhist community, as well as a Roshi in the Soto Zen lineage and Zen Peacemaker Order of Roshi Bernie Glassman.
He founded both Prison Mindfulness Institute and the National Prison Hospice Association while serving a 14-year sentence for drug trafficking. He is the author of Dharma in Hell, the Prison Writings of Fleet Maull and the recent Radical Responsibility: How to Move Beyond Blame, Fearlessly Live Your Highest Purpose and Become an Unstoppable Force for Good.
Prerequisite: Shambhala Training Level I
Suggested reading: Shambhala: The Sacred Path of the Warrior, by Chögyam Trungpa. This book is available for purchase in the Victoria Shambhala Centre's bookstore.
Pricing and generosity: We have a Generosity Policy to make our offerings available to all who wish to participate. If the "program price" is an obstacle for you, please consider paying the "reduced price". If you are unable to afford the reduced price, you may "pay what you can afford"; to arrange for this, please register in advance via the button below, entering the amount you can afford. For those who can offer more than the program price, we have a "patron price". Your generosity in offering the patron price helps cover the costs for others who are not able to pay the full program price.
Questions? Contact us at [email protected].