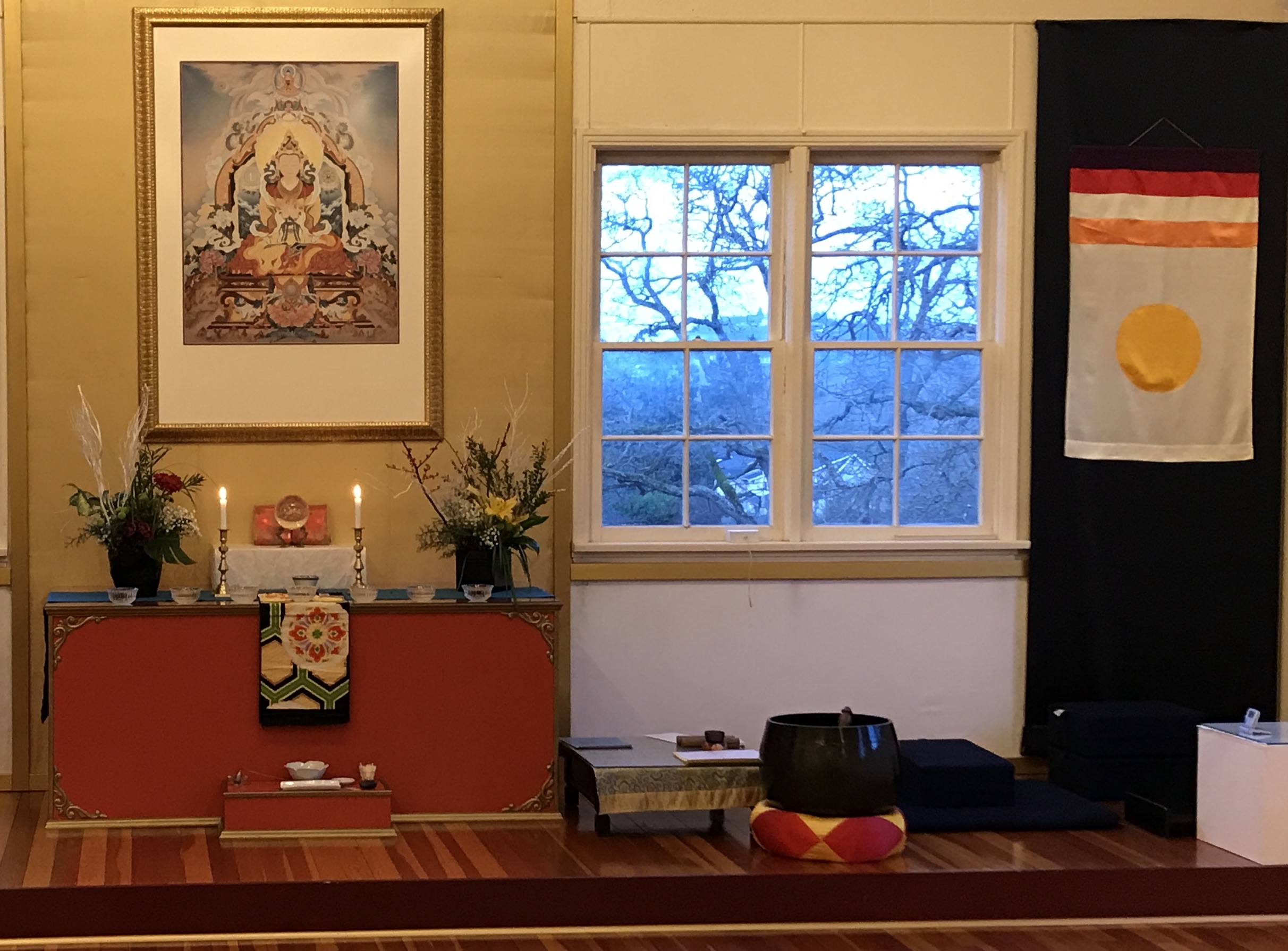 Sunday Morning Sitting at the Centre
In-person sitting resumes at the Centre
After 18 months of Sunday Morning Sitting online via Zoom, in-person meditation will return to the Centre on Sunday, October 3rd. Sessions will be an hour-and-a-half, 10:00-11:30 am, with 1 hour sitting followed by a dharma contemplation or practice.
Volunteers will be needed to make in-person sitting happen: a coordinator, an umdze, a greeter/gatekeeper and someone to offer a dharma contemplation or practice will be required. There will be a sign up sheet and link from our website, but if you can commit to taking on a regular role, please contact us via email with "Sunday Morning Sit" in the subject line at:
Covid protocols will be in place: people will be asked to be double-vaccinated and to show their vaccination passport, and to wear masks entering and leaving the building and during walking meditation.