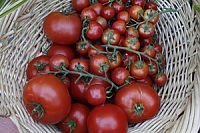 Fall Celebration
Dear Friends
Please join us to celebrate the end of Summer, the coming of Fall, and a gentle re-opening of our Centre.We are plaining a simple but enjoyable event to raise our energy and have a chance to check in.
Inside
10:00 - 11:30 Sunday Morning Sitting, - in person. Socially Distanced. covid protocols in place
Outside
11:30 - 12:30 - Centre Uplift and Lasung Preparations ( large Lasung in the Parking Lot.)
Including Chalk Drawing in the Parking lot.
12:30 - Lusung in our Parking Lot. Oct 3rd as we celebrate an official re-opening of our Centre.
1:00 - 2:00 Lunch and Check In - During these times a Pot - luck is not possible, so please bring something to eat, and we will have a check in with each other.
It would be good to see people in person, we trust the weather to cooperate.