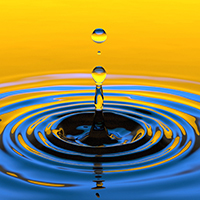 Way of Shambhala - Meditation in Everyday Life
with Dede Gaston & Jordie Allen-Newman
The Meditation in Everyday Life course is designed to provide participants with the introductory tools and teachings for working with meditation in daily life. With simple instructions and support, mindfulness meditation practice can become part of our lives, bringing greater stability, strength, and clarity.
This is the first course in the "Everyday Life" series of the Way of Shambhala path of training. The course includes guided meditation, talks, and open discussion of the challenges that meditators face in their practice.
Prerequisites: None—everyone is welcome
Dates and times: Five consecutive Thursdays at 7 pm, starting January 23rd.
Suggested readings:
Main Text
Mindfulness in Action: Making Friends with Yourself through Meditation and Everyday Awareness by Chogyam Trungpa Rinpoche
Additional reading
Shambhala Sacred Path of the Warrior by Chogyam Trunpa Rinpoche
The Heart of Buddhist Meditation by Nyanaponika Thera,
Class One: Mindfulness in Action, Chapters 1-3
Class Two: Mindfulness in Action, Chapters 10-14; The Heart of the Buddha, pp. 21-58
Class Three: https://www.lionsroar.com/no-agenda-no-obstacles/
Class Four: Mindfulness in Action, Chapters 4-6
Class Five: The Sacred Path of the Warrior, Chapters 1, 2 and 3
The main reference books are available for purchase in the Victoria Shambhala Centre's bookstore.
Pricing and generosity: We have a Generosity Policy to make our offerings available to all who wish to participate. If the "program price" is an obstacle for you, please consider paying the "reduced price". If you are unable to afford the reduced price, you may "pay what you can afford"; to arrange for this, please register in advance via the button below, entering the amount you can afford. For those who can offer more than the program price, we have a "patron price". Your generosity in offering the patron price helps cover the costs for others who are not able to pay the full program price.
Questions? Contact us at [email protected].