Closure of the Centre
To all our dear members, renters, friends and groups: following the CDC edict and Dr. Bonnie Henry's announcement on November 17th, 2020, the Victoria Shambhala Centre has been closed and will remain closed until we are given the 'all clear' sign from the CDC. In the meantime, we are offering many activities on-line. Please check the Monthly Calendar and Featured Programs at the bottom of this page and join us online.
We hope that everyone will stay safe and sound. These are challenging times and yet we can support one another by way of our commitment to community and to one another.
See Getting Started to learn about who we are and what we offer. Or meet our community, learn to meditate, and hear an introductory talk at our weekly ONLINE Tuesday Open House from 6:30-8:00 pm

Tuesday Open House from 6:30-8:00pm is offered online.
Wednesday Morning Sitting from 9:00 – 10:00am is offered online: sitting from 9:00-9:30 and an opportunity for open conversation (and coffee) from 9:30-10:00am
Sunday Morning Sit from 9:45-11:15am is offered online: sitting followed by a dharma practice or study.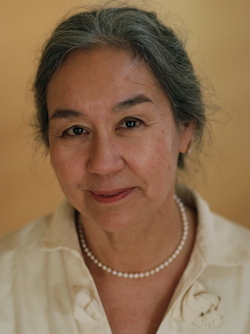 with Acharya Arawana Hayashi
May 14th—May 16th
The Art of Being Human is the first in the series of Shambhala Training weekends and the first program in the Way of Shambhala curriculum. This version is offered online with Acharya Arawana Hayashi.
Continue »