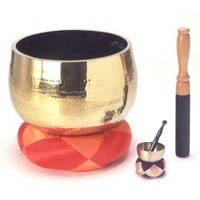 Sunday Morning Sitting Online
Sunday Morning
Join us in an online format for meditation and dharma practice or study every Sunday. Open to everyone; just click on the link below to join the online meeting from your device.
Schedule
9:45 - Check in and Zoom test

10:00 - Opening Chants (timekeeper only)
10:05 - 10:45 Meditation Practice (w/ short movement break)
10:45 - Dharma practice or study

11:15 - Dedicate the Merit
or use the meeting number: 863-0152-4958
Please help us hold a strong container by being mindful of the timing of your arrival as well as the decorum you bring to the online experience. Treat this virtual environment as sacred space.
Virtual offerings are bound to have technical hiccups, so bring your patience, willingness to learn, and sense of humor. More detailed instructions for using Zoom and practicing online can be found below.
If you are inspired to make a one-time donation to the Victoria Shambhala Center to help us offset the costs of closure you may give to the General Fund here.
Technical Notes: When you arrive, your camera and audio will be turned on. Once you are settled, you can turn your camera off during the meditation. During the discussion, we ask that you stay muted until you'd like to speak.
Victoria Shambhala is inviting you to a scheduled Zoom meeting.
Topic: Sunday Morning Sitting
Time: Mar 29, 2020 09:30 AM Vancouver
Every week on Sun, until May 10, 2020, 7 occurrence(s)
Join Zoom Meeting Meeting ID: 382 064 209
https://zoom.us/j/382064209
One tap mobile
+16699006833,,382064209# US (San Jose)
+12532158782,,382064209# US
Dial by your location
+1 253 215 8782 US
+1 647 558 0588 Canada
+1 778 907 2071 Canada
New to Zoom? For a quicker entry to the program, download the free software here. If you do not have the software you will be asked to download it when you click the link to join above. It's best to download and test Zoom before the session. You do not need to download any software to dial in by phone. Feel free to join online at 6:15 to get a brief Zoom orientation. It's okay to not know!
Technical Advice and Decorum Notes:
During discussion, we ask that you stay muted until you'd like to speak.

If possible, get and use a headset with headphones + microphone (this is helpful, but not required).

If you are using your smartphone or similar device, use reliable wifi rather than your data plan (unless data is more reliable for you).

Use video and plan to be seen by others (not just audio) – if possible. If you have weak wifi/data, turning video off will help.

Put your screen/camera at eye level so you can sit up straight and not hunch over.

Treat the call as you would the shrine room: for example, plan not to get up and get water during the instruction and practice.

Sit in a room where you can close the door; if that's not possible, please ask those in your home to give you space for the duration of the session.

Be open to the possibility of intimacy and community at a distance!