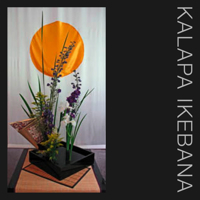 The Ikebana Team
Ikebana or the art of Japanese floral arrangement is a contemplative activity practiced weekly at the Centre. The two hour session includes 15 minutes of meditation before we start our set-up and a closing short sit to end.
The 'team' consists of practioners coming from different traditional Ka-do schools including Ohara, Sogetsu and Kalapa. Monthly lessons are in 'the works' following the various approaches.
During Covid times we adhere to cleaning and personal protection protocols to keep everyone safe and sound.
For information; contact either Heather Midori Yamada at [email protected] or Linda Gould at [email protected]