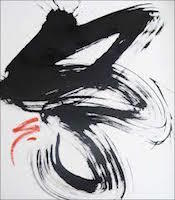 Coming to Your Senses ( In person, or Zoom )
with Hamish Tucker
Dharma Art – Part 1 – "Coming to Your Senses" (This program will be done live from the Shambhala Centre, people may participate via Zoom )
Three Thursdays: Oct. 1, 8 and 15, from 7- 8:45 p.m.
Plus Sunday Intensive Oct. 18, 12 p.m.- 5:30 p.m. (with break).
This program is available to you whether or not you consider yourself an artist or a meditator. The Shambhala Art teachings celebrate art that springs from the meditative mind. They remind us to appreciate the uniqueness of everyday sensory experience, the art of everyday life. Seeing the simplicity and brilliance of "things as they are" provides the ground for genuine creativity, which is the expression of non-aggression.

In part one of the five-part Shambhala Art curriculum, we develop meditation as the ground for all creative endeavors. Through a sequence of experiential exercises, we glimpse our capacity for spontaneous creative expression that is independent of agenda or forced cleverness. These glimpses provide the initial confidence that we can rest with ourselves and our world.
This will be a facilitated study group, with an emphasis on readings, discussion and exercises.
Books
Pure Perception by Chogyam Trungpa Rinpoche
Hare Brain, Tortoise Mind: How Intelligence Increases When You Think Less, by Guy Claxton
The Dharma Art Teachings of Chogyam Trunpa Rinpoche offer a direct application of Dharma principles in everyday life, and are recommended for everyone, artist, business person, or practitioner.
Passcode if necessary 758037